Objective:
•To provide creative industries students with a real-world context in which to apply their skills.
•To provide students with real-world opportunities for creative problem solving.
•To provide students with experience of operating within a high pressure environment.
•To provide students with experience of managing risk, uncertainty, and being responsive to changing parameters.
•To provide students with experience of delivering a project according to strict time and budgetary constraints.
•To provide students with experience of managing a project, from inception to completion.
•To provide opportunities for students to develop their interpersonal skills through working with a variety of stakeholders.
Introduction:
'HOME' saw two students studying towards an MA in design practice gain invaluable industry experience, develop their professional skills and networks in a challenging and changeable environment, and put their academic theories into practice in a real world context. It saw numerous art and design students gain experience of working in, exhibiting and selling art, many for the very first time, and it saw a North Wales charity receive a huge boost from the creativity, energy and expertise of students.
This project was initiated as a collaboration between various departments at Glyndwr University (namely, the Students' Guild, Student Services, and the School of Art, Media and Design), when an opportunity arose to offer a fantastic opportunity to students to develop their enterprise and entrepreneurial skills and awareness, and to support a valuable local charity in the process. 
Student Services had been in discussion with NE Wales based charity 'Save the Family'. The charity's shop (based approximately 12 miles from the main University campus in Mold, NE Wales) was struggling to turn a profit, threatened with immanent closure, and the charity hoped that the expertise of students from the University may be able to help.
Through discussions between Student Services, the Students' Guild, and School of Art, Media and Design, it was decided that students studying towards an MA in Design Practice would be good candidates for the collaboration, and furthermore, it was known that students from this programme were actively seeking real-world projects to engage with. 
With such a large proportion of art, media and design students going on to work in a freelance capacity upon graduation, skills in enterprise and entrepreneurship are essential to their future success, and so all are encouraged to engage in enterprising projects in a variety of ways. This project had the potential to offer students a holistic real-world context in which to apply their academically developed skills, and fit within the existing structure of their Masters programme through the optional modules available (students on this programme are obliged to engage in real-world practice of some shape or form, on which they are assessed).  
The project was initiated by way of an informal meeting between the students and key University staff, and all subsequent activity was developed thereafter. 
•To provide opportunities for students to develop their communication skills.
•To support the University's community obligations through giving support to a local charity. 
Activity:
The activity associated with the project extended over a 14 week period. Key elements throughout that period were as follows;
1.Initial Introductions 
Through discussions between the charity and University, it was established that MA Design Practice students would be well suited to meet the brief, and two students from that programme were identified who were looking for a project to engage with at that time. A meeting was arranged with these students to discuss the brief (which appealed to them), and to sketch out a broad plan of action going forward. A staff member from Student Services acted as a project contact for students, but the students themselves were given decision making powers with regards the forward direction of the project.
2.Research and Planning (6 weeks approximately)
In this phase, the students visited the charity shop space, met with its volunteers and managers, and conducted their own research, before presenting their conclusions as to why the shop was struggling to remain solvent. They then took these conclusions, and supported by further discussions and research, proposed measures which could be taken to transform the charities fortunes. Namely, they proposed to 'curate' the shop, up-cycling goods and giving the shop a 'boutique' feel, whilst integrating designated spaces for small workshops, performances and discussions. In line with the charities own objectives and ideals, 'home' was taken to be the shops theme. This proposal had to be sold to the shops managers, and amendments and changes agreed upon before the project could be carried forward. 
Throughout this period, the University supported the students in a tutoring and mentoring capacity, financially by way of nominal travel and subsistence expenses, and attended meetings with the students and charity representatives on the students' request, whilst ensuring the students maintained project management control. 
3.Installation (2 weeks approximately)
During this period, the shop was closed to the public, and completely redesigned. Students were required to work with the materials provided, and within the budgets set by the charity for this work, with additional materials being offered in kind by the University. Fellow art, media and design students (from various programmes and levels of study) were invited to support this process, by volunteering time, and by offering their own works to either exhibit or sell (all coordinated by the students themselves). Marketing materials for re-launch were produced and disseminated at this time too.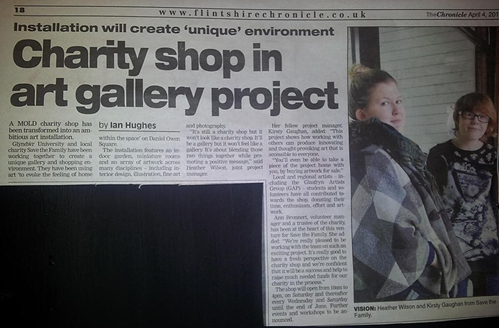 Figure 1. Project PR (Flintshire Chronicle press cutting)

4.Launch
A launch event was held, with invited VIPs, press, charity and University representatives. This presented an opportunity for the students to receive feedback and recognition on their progress to date.
5.Trading (6 weeks approximately)
For the following 6 weeks, the shop was staffed by volunteers and open for businesses. The students made regular visits to the premises, met periodically with the shops managers, and monitored its performance, being responsive to circumstances and implementing changes wherever necessary. Throughout this period, the students continued to blog, market via social, print and digital media, and organise small events within the shop.
6.Final Report 
At the end of their 6 week tenure, the students reflected on the success of their project, documenting their findings for academic assessment, and presenting them to the charity's team, and other interested third parties.


Figure 2. Left - project marketing material, Centre - shop image before, Right, shop image after.
Impact:
 
The project had a significant impact on all students and stakeholders involved.
Film 1. A video documenting the project (produced by www.filmage.co.uk )
For the two MA students coordinating, the project endowed them with a wealth of invaluable real-world experience, a network of arts, media and third sector contacts, greater confidence and self-belief in their abilities, and an understanding of the wide ranging applications of their own skill sets.
For students participating through volunteering, exhibiting and selling work within the space, the project presented an opportunity to gain professional experience, be part of a team, and to network with colleagues from other degree programmes, other levels of study, and professionals working within their sector.
For the charity the impact was a significant increase (over 100%) in the shops profits, far greater media coverage for the charity and it's initiatives, and a repositioning of the charities branding and marketing going forward, with an emphasis on positivity (See figure 3 – the charity's post project re-brand)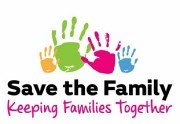 Figure 3. Re-brand: Top - charity's logo pre-project. Bottom – charity's logo post-project.
Learner outcome: 
For the two learners primarily involved in leading the project, it was a challenging, but rewarding experience.
It was the first time the students had to bring together such a wide range of skills into one, cohesive project. Ultimate decision making authority, the need to stick to strict time and budgetary constraints, and the fact that there were real stakes riding on every decision added an additional element of pressure, one that would not be easily replicable in a simulation setting.
The students reported that their most significant difficulties were overcoming points of contention regarding their plans with the charities own managers, and negotiating compromises where necessary, effectively managing their time with a workload of many disparate tasks, and maintaining a strong working relationship with one another, in what could sometimes be a stressful environment. 
In overcoming each of these obstacles amongst many others, seeing the impact of their work, and establishing networks with a wide range of people, the overall project experience was a very positive one for the students, both of whom secured professional opportunities as a direct result of their participation.
Resources: 
•A team of key individuals within the institution, who can support the various aspects of project management (academic tuition / risk assessment etc.).
• A partnership with an external charity / business / community group who can benefit from student creativity and expertise.
•A nominal budget to cover any travel, subsistence and essential material costs incurred by students in project delivery.
References:
•A project diary kept by participating student, Heather Wilson > http://missheather.co.uk/blog/tag/save-the-family 
•The students' Wordpress blog, documenting the project > https://savethefamilyshop.wordpress.com/ 
•A video showcase of the project, produced by www.filmage.co.uk > https://vimeo.com/66924191
•A news article on the project from www.thisproject.co.uk > http://thisproject.co.uk/articles/save-the-family-shop-home/