Objective:
To provide final year illustration students with a holistic enterprise experience, from concept to market.

To provide final year illustration students with the opportunity to develop, focus group, test trade and promote their own products.

To equip final year illustration students with a wide-range of enterprising skills, for business and employment.

To develop relationships in between Glyndwr University, schools and third sector organisations.

To promote positive female role models in traditionally made dominated professions, amongst 8 – 12 year olds in North Wales.
Introduction:
Illustration students at Glyndwr University engage in 'Negotiated Study' modules in the final year of their undergraduate programme, engaging in real-world projects to develop their portfolio and equip them for the labour market. The nature of the creative sector entails that the vast majority of illustration graduates will encounter self-employment during their careers, and so well developed enterprising behaviours, and a strong entrepreneurial mind-set, are essential to their future success.
In 2011, three such students who had developed their own educational comic book 'Clockwork Express', partnered with science discovery centre Techniquest Glyndwr to develop their product, engage with its target audience, and to test the market. The project saw the students develop a wide range of enterprising behaviours, having to create ideas and identify opportunities, design and manage a multi-faceted project, respond to problems and moving parameters in real time, communicate effectively and establish numerous professional relationships, and work in a high pressure, uncertain environment. 
The project took the form of a comic book competition for school pupils, preceded by educational workshops, and succeeded by a public art exhibition.
It was a success, and served to propel the students on their chosen career paths.
Activity:
The project comprised of the development of original artwork and literature in the form of 'Clockwork Express,' and educational comic promoting positive female role-models to children, the concept for which had been developed by the group of students throughout their previous years of academic study. This was supported by the delivery of educational outreach throughout regional schools, and a multi-schools competition, eligible to all 8 – 12 year olds and inviting them to create their own original comic art inspired by the lives and achievements of female scientists.
The project was instigated by the students during the 2011 summer vacation, and culminated on International Women's Day 2012.
The chronology of the project's development was as follows;
1. Planning (Summer 2011 – September 2011)
During the summer vacation of 2011, three students (who were soon to commence their final year of study in BA Illustration) met with Techniquest Glyndwr regarding collaboration. The students' desire to promote positive female role models to children in male dominated professions coincided will with Techniquest Glyndwr's own aims, and so the organisation were able to agree on a set of mutual aims and objectives going forward.

The students (supported by Techniquest Glyndwr) identified a funding stream for their project (Arts Council of Wales), met with their representative, designed a project plan and budget, submitted a grant application, and were successful in securing a grant to deliver their project (commencing in September 2011).

All persons involved with the project were then consulted to ensure their participation, and the specifics of the schedule devised prior to the funding application being submitted were agreed to.

It was decided at this stage that the project would take a separate name to the comic itself, and hereafter the project was referred to as 'She Inspired –with Clockwork Express.'
2. Promotion and Securing Schools Involvement (3rd October – 25th November)
The students supported the development of promotional materials to launch the project, inclusive of a press release, mail shot to local school, and the development of bespoke pages on the Techniquest Glyndwr website (for which the students supplied the designs). As the project was being publically funded in Wales, the students worked with Techniquest Glyndwr to ensure that all of their copy was produced bilingually.
3. Development of Artistic Product and CPD (September 2011 – December 2011)
The students researched and developed an original edition of the comic, as well as developing an educational outreach presentation – bringing the stories told within the comic to life and engaging children with the arts and sciences.  

To support them in this, the artists received CPD support and presentation training from writers and presenters at Techniquest Glyndwr.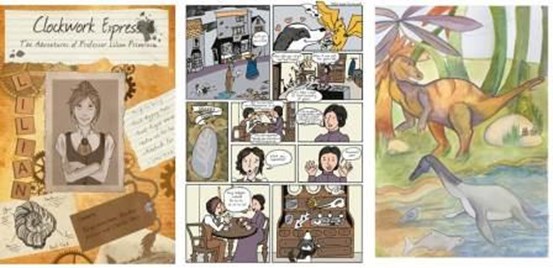 Figure 1: Original Artworks created for the 'Clockwork Express' comic
4. Confirmation of Participating Schools and Competition Packs (December 2011)
Students developed a 'Competition Pack' for participating schools. These were sent to schools via email bilingually, and through the post on request.

Take up by schools at this stage was lower than had been anticipated. Students identified potential reasons for this, including; a lack of existing arts contacts within regional schools; mail out not reaching the relevant contacts with schools; Christmas priorities taking precedence over spring term planning when participation was being sought, amongst others. The students had to implement changes to respond to this difficulty (delay competition closing dates, widen catchment area for entrants etc.) and ultimately exceeded the participation targets they had set.
5. Educational Outreach (January 2012 – March 2012)

The three students, acting as workshop leaders, delivered to participating schools an interactive educational outreach presentation, bringing the stories of those female scientists featured in the comic to life, explaining and demonstrating their creative process, and inviting children to engage with the competition aspect of the project.
6. Competition (January 2012 – March 2012)
Participating children conducted independent research into the lives and achievements of female scientists past and present, and produced comic illustrations to bring these stories to life.

During this period the upcoming exhibition was also marketed, through press releases disseminated via a number of mailing lists, mail out to participating schools, internal communications at Glyndwr University, the establishment of an International Women's Day account via their web site, and the creation of Clockwork Express social media accounts which the students managed.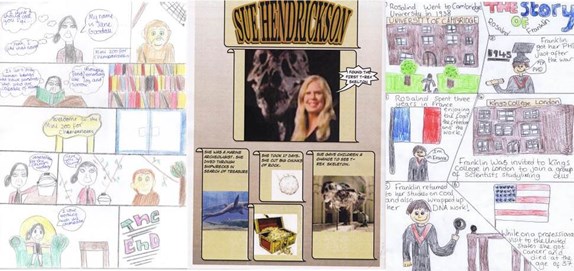 Figure 2: Competition Entries from School Pupils
7. Exhibition (8th – 31st March)
The exhibition's opening evening (Thursday 8th March) corresponded with International Women's Day 2012. 

On display was the work of the children selected as competition winners, original artwork from Clockwork Express, and displays of all entries submitted to the competition. The exhibitions were accessible to all Techniquest Glyndwr visitors for no extra cost, and every child who entered the competition received a voucher allowing them to visit Techniquest Glyndwr and the exhibition free of charge.

Schools who entered the competition were also offered free centre visits to view the exhibition. Special Editions of Clockwork Express, containing the work of the winning children, were compiled and printed at this stage, and sent to schools along with free editions of Clockwork Express itself.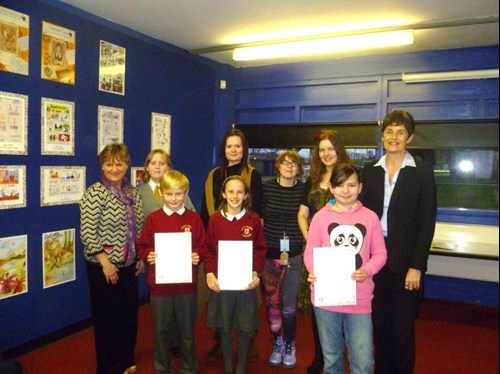 Figure 3: School pupils receiving certificates at exhibition opening
8. Evaluation
After the project's completion, students conducted a thorough evaluation, based on their own reflective experiences, and feedback gathered from school children, teachers and other partners. This evaluation contributed to the academic assessment of the project, and formed the basis of the evaluation required by the grant funders. 
Impact:
In total, over 1,950 people visited the exhibition of work created by the students and school pupils, and over 320 school pupils participated in the students' outreach workshops.
To assess the quality of their work, the students gathered evaluation via forms, qualitative feedback, and consultation with participants throughout the projects duration.
Aim – "to use art as a means to promote female role models in traditionally male dominated fields, amongst 8 to 12 year olds in North East Wales"
Both boys and girls responded positively and enthusiastically to Clockwork Express' female protagonists, both during the educational outreach presentations and in producing their own work, and far from choosing to focus on a few obvious scientists, children uncovered the stories of a large number of females (22 scientists featured in total).

Via formal evaluation, the statement 'The project helped to promote positive female role models for my pupils' scored an average of 5/5, and the statement 'the aspirations of my pupils have improved as a result of the project' scored an average of 4.3/5.
Aim - "to encourage children to create their own original art works and literature, providing opportunity for these being put into print and on public display"
Through formal evaluation, the statement 'I feel that the project helped to promote independent learning and research amongst my pupils' scored an average of 4.7/5.

The public exhibition was well attended with the total attendance figure comfortably exceeding the upper estimate off 1,500 visitors (approximately 1,950 visitors viewed the exhibition during its installation).

The children's work was also published, as promised, with copies of Clockwork Express, as well as a special edition containing the art work of children, being circulated to the regions schools.
Aim – "to promote and focus group the magazine 'Clockwork Express' and the use of sequential art to support broader curriculum areas and after school reading"
The project raised awareness of Clockwork Express amongst local schools, education bodies and various education and gender equality organisations.

The experience gained, and resources developed by the artists during the project have equipped them to promote their work at various comic conventions and conferences thereafter. Through formal evaluation, the statement 'I feel that the Clockwork Express magazine would be a valuable resource within my class room' scored an average of 4.7/5, and the statement 'If projects such as this were to run again, I would be interested in my school talking part' likewise, 4.7/5.
Partner feedback included;
Lianne Evans – Teacher, Barker's Lane Primary School Wrexham – "The children enjoyed every part of it [she inspired]. Thanks again!"

Laura Sanderson – Art Teacher, Ysgol John Bright Llandudno – "Students gained a lot of knowledge about positive female role models and from the independent learning tasks and research skills. A positive for us as a secondary art department was also the cross curricular links with the science department."

Linda Sawyer– Teacher, St. Mary's RC Primary School Wrexham – "The initial presentation inspired the children to find out more, the website was excellent as a resource to promote independent learning and the children all enjoyed researching women in science. They didn't, along with myself, realise there were so many. The comic style appealed greatly to all of them and this was a lovely way to combine with our language and ICT work. The exhibition of all the children's work was excellent and I'm sure all our children will enjoy visiting Techniquest to see it. I actually don't think there was a least valuable. It was all very worthwhile. I think that if we have copies of the magazine in school this would inspire future classes and give them a model to work to. A really exciting project and we at St Mary's look forward to working with you again."

Angela Davies – ContinYou Cymru – "[the She Inspired artists] approach and attitude to science is inspirational and although not scientists per se they would make excellent science ambassadors (especially for young girls)."
Learner outcome:
The students reported finding the project a real challenge, yet a worthwhile and rewarding one.
The broad scope of the project far outstretched the requirements of their academic assessment, and allowed the students to test a product which they were passionate about, with its' target audience in a real environment.
Many aspects of the project brought the students out of their comfort zone (from presenting workshops to school children, to conducting interviews with the press), and all found great confidence, and exceeded their own expectations with regards to their achievements.
The evaluation and final reporting of the project formed the basis of a paper, which was delivered by the students at national academic conferences on comics in education.
The students built upon the experience of the project in the development of their own careers thereafter.
Resources:
Guidance of various aspects of this Case Example can be found in 'How To Guides.' For example, see 'Workshop: How to speak in public' for guidance on developing educational outreach presentations.

Project of this nature can take many forms, with no specific resources which will be essential in every instance. However, in the case outlined above, the participation of an external partner (with strong existing networks with schools), and the successful grant application for funding to facilitate the project, were essential.
References:
Author:
With thanks to the North Wales School of Art and Design, Glyndwr University, to Techniquest Glyndwr, and to the fantastic students who led the project.