Objective:
To provide students with an opportunity to identify and reflect on their own skills.
To provide students with an opportunity to generate business ideas, and identify opportunities.
To provide students with knowledge and understanding of how to write and structure a business plan.
To provide students with an understanding of how to use a business plan effectively.
To provide students with an awareness of the advice, resources and support available to them.
Overview:
A well-structured, well-research and well-written business plan is an invaluable asset to any new enterprise. Yet many students considering starting up report difficulty in developing business plans and in particular, plans which actively work for them and their business.
Business Planning is a workshop serving as an introduction to the subject, inclusive of opportunities to reflect on skills and generate ideas, and information regarding how to build a strong and cohesive plan around those ideas, and advice regarding using that plan, to turn those ideas into successful businesses.
 
The activity is designed to fit within a typical one hour lecture session, but inclusive of ample opportunities for extension, through practical activity, group discussion or independent research, and could easily form the basis of a more comprehensive scheme of work on the subject. It is designed to be appropriate for students of any level or programme of study. It was originally developed through the HEFCW funded pan-Wales Enterprise Support Programme.
Lesson plans and AV presentations for use in the delivery of the workshop can be downloaded via the link to the 'ZONE Enterprise Hub' webpages listed in 'References' and 'Resources.'
Activity:
The activity follows the structure outlined in the 'Business Planning' PowerPoint presentation, inclusive of all links and examples.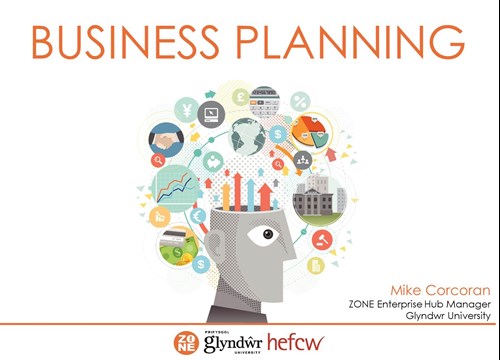 Figure 1. PowerPoint presentation which accompanies this activity.
Pre-Activity
Students are not required to prepare anything in advance of this workshop. For workshop leaders, preparation is minimal, other than ensuring supporting AV resources are displaying correctly.
Introduction
Students are welcomed and introduced to the themes that will be covered during the workshop.
The group may be invited to share their own business experience or business ideas.
Why Bother?
Students are asked to discuss and share where they see their ideas and business endeavours 10 years from now.
Students are provided with a basic definition of a business plan.
Students discuss the purpose of a business plan. Points are suggested and debated.
What to think about?
Students are asked to reflect on the skills which they possess.
Students are asked to explore and identify the products and services they can offer, supported by their skill set.
Students explore how, by reflecting on a particular product or service, they can consider pricing, branding, marketing and sales.
An indicative example is offered within the PowerPoint presentation to illustrate this. If desired, you may wish to reinforce this by working through a real example offered by a member of the audience.
(An activity allowing students to identify their skills, and explore opportunities in a greater degree of depth can be found in How To Guide 'Workshop: Breaking Problems Down and Putting Solutions Together.')
What to write down?
The key elements of a basic business plan are covered step by step, with class discussion of the key points at each stage. Namely, the elements covered are; The Executive Summary, The Business Vision, Marketing, Running the Business, Finance.
Students are introduced to SWOT analysis. If desired, a member of the audience may be invited to offer their own business idea as an example, which a SWOT analysis can be worked through for collectively.
Students are introduced to cash flow forecast. Again if desired, an indicative example may be offered to demonstrate how the forecast works.
Help and support
Students are provided with links and information regarding the support, advice and assistance available to them as they develop their business plans.
Conclusion
The key themes covered in the workshop are re-capped, and students are invited to ask any outstanding questions which they may have.
Post-Activity
This workshop is intended only as an introduction to the subject of Business Planning. Following the activity, students may utilise the information provided to research and develop their plans independently, or each element of the workshop may be revisited and explored in more depth by the group.
Skill Development:
Students will leave the workshop with greater confidence in their ability, with a better understanding of their skills, and how these skills will support the development of their endeavours. They will have a better knowledge and understanding of business plans and how to develop them, and a greater awareness of how to use business plans to effectively support them in their endeavours.
Resources:
PowerPoint Slides accompanying this activity can be downloaded here > Business Planning [PDF]
References:
Zone Enterprise Hub, Topic: ZONE Resources. 2015. [ONLINE] Available at: https://moodle.glyndwr.ac.uk/course/view.php?id=37§ion=11 . [Accessed 05 August 2015].